If You Looking Where To Buy Sunglasses Just Call Us Now:(212) 348-4020 For The Best Sunglasses Call Now:(212) 348-4020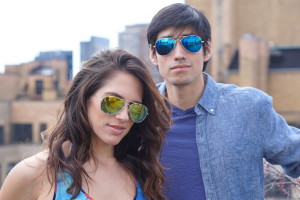 Where To Buy Sunglasses the sun is up – and all you ever want is to say so long to squinting. Unless you aren't human, you need some protection and still keep your vision exactly as it should. What do you think of? Sunglasses. Yes, that accessory that has the power to accord your eyes a mini-fashion show as you try them on. The ones that will transform you instantly into any celebrity you envy. Do you want to look cool? Carry yourself with confidence and never worry about summer? It is time you buy yourself some sunglasses.
Whether you are looking to guard your eyes against the sun in summer, or you want to wear them as you go to work, whether indoors or outdoors, you do need some cool contacts to help you carry the day. The options are limitless. With thousands of shapes, brands, sizes, make, style, and colors, making the right choice might be overwhelming. Not with almost half of them looking good on your face. For whichever outfit and occasion you have, there is just the sunglass for it.
You can't go wrong with black. A mirrored one will look good on you. But what about the designer types, the trendy, and the sophisticated types? It doesn't matter the kind of statement you want to make; you should have at least one pair. However, there is the big question, where to buy the sunglasses.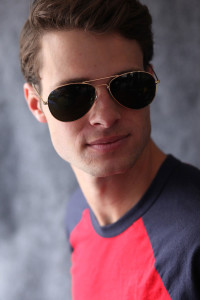 You probably think you have it all sorted out. That is until you realize the process isn't as easy as you thought it was. There are so many places you can source your sunglasses from. Optometry stores, department stores, and retailers among other countless outlet stores. The only problem is that they might not have exactly what you are looking for, or a good deal on the ones you like. Plus, it is a little inconvenient to have to go all the way to the shop to try them on. Why not choose the easiest method that includes ordering with your phone and having them delivered right to your doorstep?
Try Pau Rio! The modern, and the easiest way to get your sunglasses. Pau Rio offers you the most convenient way to get sunglasses online. It sets itself apart from other types of web stores by keeping up with the latest trends, offering you the most modern and sophisticated glasses and sunglasses.
Buying sunglasses from stores, and sometimes other websites, will cost you a lot. However, if you want to save up to 70 percent what you would pay in a departmental store, make your orders online through www.paurio.com.
With as little as $45, you can look exquisitely stunning in an Aviator with the shipping costs all taken care of. That is right, Pau Rio is that competitive in terms of prices and affordability. Here are several reasons why you should buy your sunglasses at Pau Rio:
• You will save a lot on the sunglasses
You probably are wondering if this is possible, but Pau Rio has some of the best deals you could ever find. Whether you are in need of frames, lenses, or specific brands, you will get them all cheaply. The company eliminates all the middlemen that would increase the cost of sunglasses you get. It offers you an easy portal where you can order your favorite product and have it delivered without any delays.
• Quality is a Guaranteed
Pau Rio is a reliable and trustworthy online supplier of sunglasses of any type. As such, you can expect a guarantee of quality. Nevertheless, you will get the same purchase options any optometrist or a grand in-house brick will provide. Whether you want prescription glasses, bifocal, transition, or party sunglasses, Pau Rio has you covered. Whatever you need for your vision, whichever style you want to pull off, all you have to do is visit the website and place your order.
• Browse a Wide Selection of Sunglasses
You want your unique style to shine? If this is your priority when you want to shop, Pau Rio is the solution. Unlike many local stores that are limited by the tight storage spaces, Pau Rio offers you a wide array of sunglasses. You can only be limited by your imagination, or your budget, for that matter. There are unique frames, shapes, sizes, and designs that you can choose from.
Some of the available styles include the cat eye, rimless, square, round, rectangle, and designer sunglasses among many more. At whichever price range, you are sure you will get a perfect accessory that satisfies your needs. So, what are you waiting for? Visit the store today!
• Try Them for Free
Pau Rio has a good deal on all of its products. On top of that, you have the option to try them for free! During the ordering process, you can choose to try the sunglasses for free for two weeks. This allows you to ensure that what you buy is exactly what you wanted. On display, or when worn by others, they look amazing. But how exactly do they fit or look on you? This option is the answer to that question.
• You are Guaranteed for Safety, Security, Easy Shopping
Shopping with Pau Rio is fast, safe, and secure. With good deals on all the sunglasses, the exceptional service, friendly staff, and the shipping process, everything is up to your satisfaction. The sunglasses ship within days, and if you are in the United States, the process is free. You also get a numbered card referred to as a Peace of Mind Guarantee. This card allows you to enjoy free replacement service in case you encounter some problems with your sunglasses.
Where to buy sunglasses just call us now:(212) 348-4020
These and many more reasons are why Pau Rio is the best option for you. If you are that busy person, if you don't get out much, if you are in a remote region, Pau Rio is exactly your one-stop online shop. Reach out with all the information you want, inquire, or go through a large inventory of different types of sunglasses, and make your choice.
Where To Buy Sunglasses you don't have to ask yourself, which online store will meet all your needs. It is the answer you are looking for. Why hesitate? Try them out and see the world in style!
Where to buy sunglasses just call us now:(212) 348-4020