If You Looking To Buy Ladies Sunglasses? Just Call Us Now:(212) 348-4020 Or Visit Our Website: www.paurio.com

Wherever you go to buy ladies sunglasses people generally recognize you by your physical appearance, mostly the face. This is why the right choice of sunglasses makes a part of who you are. Whichever style you want to put on, the serious person, the fun-loving kind, the one that reeks of sophistication, or the introverted and conservative type, there is just a sunglass for you.
Sunglasses are so versatile, and they can flatter your looks if worn right, regardless of the outfit you have on. Even if you are wearing something simple as jeans and a t-shirt, it does make a certain type of statement. The only trick is to know the exact type of sunglasses that are right for your face. Apparently, this is something that many people have no clue about, and some find themselves asking, how can I buy ladies sunglasses?
Sadly, the truth is, finding the ideal sunglasses for your face isn't as easy as you think, especially if you have no clue what you are looking for. Some frames bring out the killer features on your friend's face, but when you try them on, they look awkward. Why? You wonder.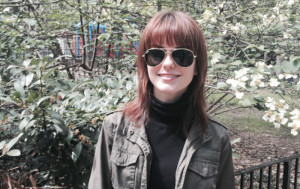 The secret to finding the best fitting sunglasses lies in your face and your ideal online supplier, Pau Rio. This is a company that will tell you what you have been doing wrong while selecting your sunglasses. All you have to do before asking the big question is to remember that you can get that complimentary look at determining how your face is structured.
Is your face round? Is it oval, heart, or square shaped? These are the first questions you need to ask yourself before you decide on investing in a pair of quality Pau Rios that will last you for years. If you are unsure of the shape of your face, asking a friend might help. Remember, to own that stylish look, choose a pair that is the opposite of the shape of your face.
Lucky for you, www.paurio.com has all the answers you need. There is a wide inventory of quality sunglasses from various brands and designs. If you want Aviator's, Hollywood, and Wayfarer among other types of fancy sunglasses, all you have to do is make your order. Here are some suggestions on what will look good on you:
• Universally Cool – Nothing beats the coolness Aviators brings. They are universal. Whether you have around, angular, heart, or an oval shape, you could never go wrong with these particular sunglasses. They are shaped like a teardrop with curved lenses, and with every detail meant to balance the features of your face. They have a metal frame to bring out the best in you!
• Square Lenses – These are perfect for individuals with round faces. A pair of Ray Ban from paurio.com is all you need to pull off that highlighted mug style. They carry a metal frame and squared lenses. Don't think, just try them on first and ask questions later.
• Round Lenses – Pau Rio offers you a wide range of sunglasses with round lenses including some amazing Hollywood and Ray-Ban sunglasses. These types of sunglasses are the perfect accessories for women with square faces. Classic wayfarers are also available for you to flaunt the beauty of your face around.
• Egg-Shaped Lenses – Do you have trouble finding sunglasses for your angular face? The egg-shaped lenses are a perfect choice and you can get them cheaply at Pau Rio. The pointy tips of the lens and the gold frames, as well as the color, make everything you could ever desire in a pair of sunglasses. These Aviators will fit you exactly like they were custom made exclusively for your face.
All these types of sunglasses you can get at amazing prices by visiting paurio.com. To keep the process hassle-free, you get the Try For Free option. This allows you to order sunglasses that you find excessively pretty and try them for as long as 15 days.
Looking To Buy Ladies Sunglasses? Just Call Us Now:(212) 348-4020 Or Visit Our Website: www.paurio.com
There are countless types of lenses and styles you can choose from. With the sun out or not, nothing can stop you from having the best. You get them all in one place. Pau Rio stocks them from designers in Europe, USA, and other places. If you need protection sunglasses, you get:
• Polarized Lenses – If you are planning to go on a road trip on a clear blue sky, or cruising, these glasses are the best. Order and try them on before you begin your escapade.
• UVB and UVA Lenses – The sun is scorching, and your eyes are squinted. Lenses meant for protecting you from harsh UV rays are within your reach. Order them using your phone from Pau Rio and get them shipped for free if you are within the United States.
• Gradient Lenses – These types of sunglasses are slightly darkened at the top and clear at the bottom. This will help you if you want your eyes to adjust to several types of lighting conditions.
• Scratch Resistant Lenses – Don't let your vision be obstructed by scratch marks on the surface of the lens. Buy the scratch-resistant lenses especially if you are looking to keep them loose or if you are looking to store them in your backpack.
• Prescription Lenses – If you can only do with the prescribed types, don't ask how to buy them. Have you your prescription? Call or head over to www.paurio.com and make your order. You will find them in a variety of styles, brands, and frames.
These and many more types of sunglasses are available. The time for buying them from street corners and vendors is over. Why not buy the perfect, tested, safe, secure, and fast sunglasses from Pau Rio? Why risk to harm your eyes and waste lots of money on things that won't do much? Your solution lies with Pau Rio, and if you are in doubt about the quality or whether they will adequately provide the said protection, you can inquire, visit, or make a call. Alternatively, you can read all the testimonies from happy and satisfied ladies like you.
Buy Ladies Sunglasses? Just Call Us Now:(212) 348-4020 Or Visit Our Website: www.paurio.com