Every year about 100 million sunglasses are sold in the United States of America, henceforth to be called USA. This is a BIG place. USA has a land mass of 3.797 million square miles. Bigger than China, bigger than Russia, but slightly smaller than Canada. There are 3,144 counties and 19,354 cities, towns and villages.
So, there are lots of places to buy sunglasses in the USA. Where? Eyeglass stores, department stores, sunglass stores, drug stores, brands-for-less stores, and outlet stores of all kinds.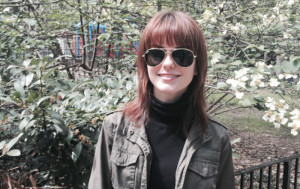 It is exhausting just thinking about it. (Did we mention vendors in the streets and flea markets?)
And, of course, the most modern and most convenient way – online!
Pau Rio has to be one of the better ways to buy sunglasses online USA.
In addition to the website paurio.com on your computer, you can get it on your phone too. But you know that.
Granted, there are a bunch of sunglass websites to buy sunglasses online USA, but Pau Rio has some space age, modern features you will love:
First, Try Before You buy. It always looks good online, but how does it look on your face? Pau Rio gives you 15 days to fall in love before your account is charged. (Mirror, mirror on the wall………………..)
Next, designer quality sunglasses cost a fortune. The best known brand of Aviators and Wayfarers/Hollywoods charges $170 and up. Pau Rio, on the other hand, is $45 with free shipping.
Even at $45, what a pain when you lose or damage your sunglasses, not to mention if you buy the over-priced brand.
Pau Rio will replace free, no questions asked. You even get a numbered "Peace of Mind Guarantee" card to make it easier to get the free replacement.
So, if this land is your land and this land is my land, as big as it is, when it comes time to buy sunglasses online USA, go to paurio.com.
Hey – what are you doing now? Check it out!!!