If You Looking To Buy Prescription Sunglasses Online Just Call Us Now: (212) 348-4020 Or Go To Our Website www.paurio.com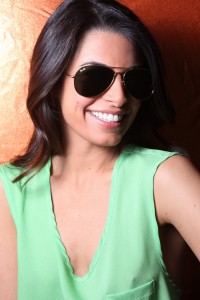 Buy Prescription Sunglasses Online, you have broken your prescription sunglasses, or summer is here, and you feel you could do with a different style. You have spotted the trendy sunglasses that are just your pick, but they cost an arm and a leg. You want to get them at a competitive rate. What do you do? Here is a hint, you head over to www.paurio.com.
The need for prescription sunglasses is on the rise. Not with everyone having more than a single pair. Plus, there are some places you just feel you can't visit without having them. On other occasions, you have dressed up nicely and ready to go out, but the pair of sunglasses you already have is hideous! This is when you start to wonder how fast, easy, and convenient it would be if you had someone deliver them right to your hands that instant.
Luckily, you can let Pau Rio come to your rescue. How? Simply place an order. Within no time, you will be ready to go out again looking like a million bucks! Apart from the convenience of getting them free and fast, paurio.com gives you other additional services. For instance, a Peace of Mind Guarantee, which allows you to replace the prescription sunglasses or maintain them for free, no questions asked, and an exceptional customer support service.
Pau Rio offers you prescription sunglasses with a lot of love. With a wide base of satisfied customers, the discounts, the guarantee, and the quality of the products offered, it sets itself apart from the competition by being your one-stop shop for all the needs you could ever desire. It is about time you think twice about the orders for prescription sunglasses you buy from more expensive providers. Why not save the cash or get several pairs for the same amount you would have used to buy one? Pau Rio is worth the consideration.
Protect Your Eyes with Prescription Sunglasses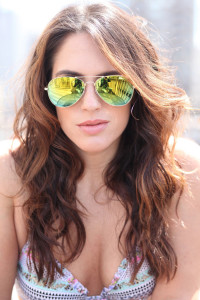 Buy Prescription Sunglasses Online just go to paurio.com, you get to protect your eyes and flaunt your style simultaneously. The collection includes a variety of sunglasses with different shapes, designs, styles, and frames. And, if you have your favorite frame, with a custom fit prescribed sunglass, you will be glad you have a pair of Pau Rios!
You can save up to 70 percent on your prescription sunglasses at Pau Rio, yet feel like you've spent a fortune to look stunning. You are at liberty to choose the type of lenses covered in your prescription in any style that you want. If you are undecided on which type to choose, you will get the best assistance from professionals who will guide you through the process.
With transition and lightweight types of lenses, there is no shortage what will accommodate your lifestyle, your desires, and all your hobbies. Whether they include:
• Progressive lenses
• Scratch-resistant lenses
• UV protection lenses
• Bifocal and Trifocal lenses
• HD, Tinted, Polarized, Prism lenses
• And, and many more
www.paurio.com is where the inventory is. If you have what you love, you are guaranteed that you will find them here. It doesn't matter how unique your sense of style is, Pau Rio will help you select the pair that will hold on to forever. There are frames for kids, women, and men. This tells you one thing, Pau Rio has them all!
Even though the lens options are different from one person to another, you will get the help you need. There are several brands of lenses available. Moreover, if your prescription leans more towards specialty lenses, you will be glad to find those meant to correct a variety of eye conditions including near vision, aphakia, astigmatism, and Keratoconus. There is no shortage of what you might find.
Satisfaction is always a guarantee. There are other stores out there that offer the same service. But the truth is, some of them cannot beat the competitive prices and level of customer satisfaction Pau Rio has. Get your prescription filled accurately with top-notch materials that will last you longer than you imagine. It is all worth it.
How to Order Prescription Glasses 
Before you order your prescription sunglasses, ensure that you have consulted your eye doctor first. If you want to get the latest prescription, that is. You will also need to know your pupillary distance, which is the amount of space between your pupil's center. Why is this necessary again? Well, some frames are not ideal for particular spaces. The center may be too wide or excessively narrow. This might end up in distorted vision. That is the reason why you need your prescription sunglasses to fit just right.
Your face also determines the type of frame that you get. For instance, frames with sharp angles are ideal for you if your face is rather round. They complete the look by giving you a flattering look. The frames will balance the roundness of the face to ensure you don't look awkward. If your face looks more of a square, then the right designer frames for you will be the round types. The secret is to ensure that you get frames that allows your sunglasses and your face to complement each other. This is how you pull off a sense of style that defines your personality.
All in all, once the eye doctor okays the prescription, you are good to go. You can now head over to paurio.com and get your sunglasses.
Looking to buy prescription sunglasses online just call us now: (212) 348-402 or go to our website www.paurio.com!
Ask About the Prescription Sunglasses and Prices
Ask about the prescription sunglasses and their prices through www.paurio.com or simply call through the active line. You will be lost for words when you learn how affordable they are. It doesn't hurt to order them through the Try For Free option. You never know what suits you. Pau Rio could just be the solution to all your troubles in finding the right fit that expresses all the facets of your lifestyle.
To order the prescription sunglasses with amazing discounts, you can call through (212) 348-4020 or reach out to the website www.paurio.com!
Get your Pau Rios today and visit all the beautiful places on earth, making sure that you don't miss out on anything
Looking To Buy Prescription Sunglasses Online Just Call Us Now: (212) 348-402 or go to our website www.paurio.com!