If You Looking How To Buy Online Sunglasses Just Call Us Now: (212) 348-4020  Pau Rio Sunglasses For More Info Call Us Now: (212) 348-4020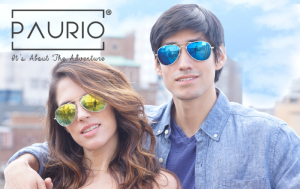 How To Buy Online Sunglasses A flattering pair of sunglasses is one of the best accessories for both women and men. Let's face it; a great pair of shades is a classic look and never goes out of fashion. In fact, people have become famous for the cool pair they've chosen, and you can always copy their special style in purchasing sunglasses online from us at Pau Rio,(212) 348-4020.
Audrey Hepburn (Holly Golightly) in the iconic 1961 film "Breakfast at Tiffany's" entranced moviegoers with her dark, oversized designer sunglasses called "Manhattan" by the Oliver Goldsmith brand. The ladies sunglasses were actually said to be in the color of tortoise shell that appeared black in certain lighting aspects of the film.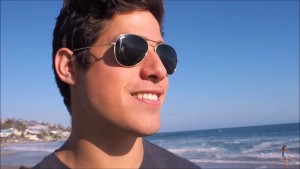 Lookalike designer glasses have recreated a lot of fabulous vintage styles from icons like Hepburn. We offer a variety of well-made polarized sunglasses, mirrored sunglasses, prescription sunglasses, regular eyeglasses and much more at our sunglasses shop. Great fit and affordability really matter, and we offer it all at Paurio.com.
Look at rockstar Bono and his wraparound designer sunglasses; he wears several in colored shades. His prescription sunglasses are a must to protect the talented singer from mild glaucoma. Bono's hip sunglasses are his trademark feature.
How To Buy Online Sunglasses isn't difficult when you reach the proper site, and our e-commerce shop makes it super easy. Just call us at 212 348-4020 for the finest in sunglasses for women and sunglasses for men, and please remember to check out our sunglasses sale.
The others cannot beat our prices, quality, and total customer commitment. At $45 and free shipping with our famous "Try before you buy" guarantee for 15 days, need we say more?
How to buy Online Sunglasses shouldn't be confusing, expensive or disappointing.
Do you want to copy actor Tom Cruise's famous aviator style from the movie "Top Gun" with impeccable style?
We feature handsome, classic aviators in sexy, mirrored sunglasses. It's a style that hits all the right notes and also looks hot on women. Stars like Angelina Jolie and Gisele Bundchen are out and about wearing glamorous aviator sunglasses. Call us at (212) 348-4020 for details. When it comes to sunglasses online and glasses online, you want to receive your order fast, safely packaged and of the quality, you expect from eyewear from a glasses store and/or sunglasses shop.
Sunglasses for women and sunglasses for men, including stylish prescription glasses and glasses frames aren't a one-time purchase during the summer. Let's be honest; your shades are one key accessory that launches new trends and updates on classics all the time. Not only are they protective for the eyes, but fashion plays a major role in what pairs to collect and put on as you navigate on How To Buy Online Sunglasses.
The ideal place to find exceptional sun wear is from e-commerce, and Pau Rio (212) 348-4020 has your favorites stocked in How To Buy Online Sunglasses. Retail brick and mortar stores cannot keep up with our unique "Peace of Mind Guarantee."
If you lose or damage your Pau Rio shades, there's no hassle. We will replace them at zero cost.
How's that for honest business, folks?
How To Buy Online Sunglasses is as easy as one, two, three. Call us today at (212) 348-4020.
You're a star in our eyes.